Archives by date
You are browsing the site archives by date.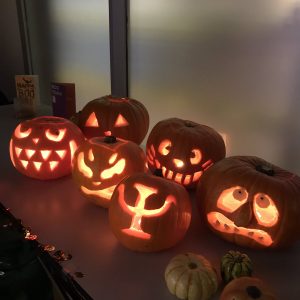 Happy Halloween from the DAS Lab!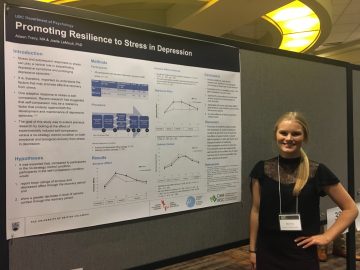 Alison Tracy presented her poster titled "The effect of self-compassion on emotional and biological recovery from stress in depression" at the 32nd Annual Meeting of the Society for Research in Psychopathology held in Indianapolis, IN. The Society for Research in Psychopathology (SRP) is an organization of established psychopathology researchers. The Society holds an annual meeting […]
Our beautiful new lab space is up and ready to go! Come by and check it out, Kenny room 1716!
Ellen Jopling presented findings from two studies at the ADAA's 38th Annual Conference in Washington, DC, USA. "Suicide Attempts in Pediatric Emergency Psychiatry: Demographic and Clinical Correlates of the Lethality of Suicide Attempts in Youth" and "Childhood maltreatment and impaired cognitive processing: The mediational effect of depressive symptomatology during a high-stress transition".
Ellen Jopling was recognized by the Association of Psychological Science with an Honorable Mention for her presentation, "Negative Self-Schema and Childhood Maltreatment: Implications for the Experience of Internalizing Symptoms across the University Transition". Presented at the Association for Psychological Science's 30th Annual Convention in San Francisco, USA.
Ellen Jopling received the student travel award from the Canadian Psychological Association for her poster titled "Childhood Maltreatment and Self-Referential Processing: Implications for the Development of Internalizing Symptoms During the Transition to University". Presented at the International Congress of Applied Psychology's 2018 meeting in Montreal, Quebec.
Congratulations to Dr. Joelle LeMoult, who was named a 2017 Rising Star by the Association for Psychological Science! To view more information,  please click here.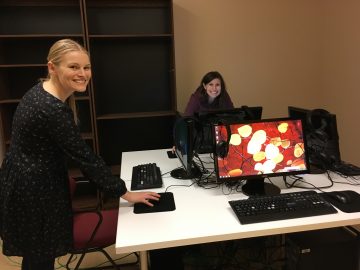 The DAS Lab moved into their temporary lab space in preparation for the construction work that will start in the upcoming months. Thanks for everyone's help – moving has never been so fun!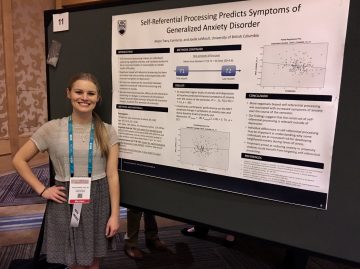 Alison Tracy presented her poster titled "Self Referential Processing Predicts Symptoms of Generalized Anxiety Disorder" at the ABCT's 51st Annual Convention, held at the Hilton San Diego Bayfont Hotel in San Diego, from November 16-19, 2017!
For additional information see here.